Financial Operations Manager
Location: Leeds, West Yorkshire
Salary: £Competitive
Reference: GM / FOM
Job Type: Permanent
Sector: Other Accountancy
Closing date: 20/10/2018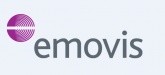 The company
Emovis is the leading service delivery and technology arm of Abertis in the global markets for all electronic tolling and smart mobility solutions.
With over 550 employees across 7 countries, they are committed to helping millions of motorists travel seamlessly along the world's busiest highways.
Emovis in Leeds are looking to add a Finance Operations Manager to their team to assist the CFO in leading the finance team and driving forward change. This is a new role which will add real value to the team and allow the business to continue to grow.
The job
In this position of Financial Operations Manager you will provide effective management and positive leadership across the finance team. Your key responsibilities will include, management of finance reconciliation, management of finance operations, regular reporting, stakeholder engagement, team management and continuous process improvement. The main purpose of this position is to:
Provide effective management and positive leadership of Financial Operations and Financial Reconciliation functions (total of 8 staff)
Manage the daily Financial reconciliation to ensure cash collections are reconciled and the daily transfers of cash collections to the client is completed accurately and within agreed timescales
Manage the Finance Operations team to ensure that transactional processing is completed in an accurate and timely manner
Review and deliver the prescribed weekly and monthly financial reports to the client
To act as the main point of contact with the client and their finance team on operational BAU queries and to work collaboratively with all stakeholders in the business
Undertake monthly finance meetings with the client
Prepare annual forecasts and year end reports and lead financial aspects of the annual scheme audit
Taking a leading role in the quarterly and year end receivables review and impairment process
Ensure the Finance manual, SOPs and Business Rules are adhered to at all times
Continually seek opportunities to improve processes and deliver efficiency improvements in the Finance Department and across the whole business
The person
You will be a qualified accountant ACA, CIMA, ACCA with a thorough knowledge and experience of high volume business operations. You will have sound experience of IT and finance systems and be an advanced user of Excel and PowerPoint. Experience of staff management, liaising with Senior Managers and experience of receivables impairment and de-recognition would be an advantage.
You will also be a highly numerate individual who is able to prioritise their workload and that of their team and be able to work to tight deadlines under pressure.
The benefits
City centre location
Competitive salary in line with the market
Excellent benefits package, available on request
PLEASE NOTE ALL THIRD PARTY APPLICATIONS WILL BE SENT DIRECTLY TO BREWSTER PRATAP
Contact
Gillian McBride
Director
Brewster Pratap Recruitment Group
T: 0113 834 3170
M: 07792 268 602
E: gmcbride@brewsterpratap.co.uk
Applications
To apply for this job, please send your CV to the email above or to info@brewsterpratap.co.uk quoting "Vacancy: Financial Operations Manager, Reference: GM / FOM". Thank you for your interest.