Head of Fundraising
Location: Sheffield, South Yorkshire
Salary: £35,000 - £40,000 pa + excellent benefits
Reference: GB / 1707-135
Job Type: Permanent
Sector: Other Business Support
Closing date: 30/10/2017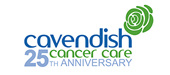 The company
Brewster Pratap are delighted to be working in partnership with Cavendish Cancer Care to support them whilst they recruit for a Fundraising Manager. The role will lead, monitor, develop and motivate the fundraising team and volunteers to meet and exceed the required income generation needs, setting budgets, fundraising strategy and financial plans with the Cavendish Management Team and Board, maximising opportunities and resources and constantly evaluating performance.
The job
The principle areas of responsibilities include:
Implement the strategy agreed with the Board of Trustees and Chief Executive to achieve the income targets
Optimise income, working with the fundraising team to achieve agreed objectives
Provide line management to the fundraising team, including performance management, supervision, recruitment and development, building an effective team of both volunteers and staff
Sustain and develop relationships with all donors, maximising opportunities to enhance the number and contribution of these groups and individuals in order to increase their long term financial support
Maximise media opportunities, both online and offline, in a planned and responsive way
Manage donor research, identifying new funding opportunities and ensuring we are able to present a compelling case for support and demonstration of impact
Key Deliverables
Significantly grow our net income from current 2016/17 baseline
Ensure development plan in place for all key fundraising revenue streams including legacies, major donors, corporate, regular giving, in aid of events and in house fundraising
Agree three year financial framework with management team and Board of Trustees, supporting our overall five year strategy
Case for support reviewed and developed with clear measures of impact in place and then monitored and evaluated
Identify, implement and report to CEO/ Board on key lead indicator input drivers for all members of fundraising team
Ongoing media coverage secured, raising our profile and ensuring we have a compelling story to tell our key stakeholders
Donorflex (our CRM system) up to date, with financial performance reported on a monthly basis to Board and Management team
Key Measures
Net income generated and return on investment
Number of donors- new and retained
Value of donors, based on recency, frequency and value of donations
Additional asks agreed/ upsold (ie second gift/ proposition sold in etc)
Number and quality of media mentions
Performance management documentation & utilisation
Staff and volunteer retention
The person
Ability to organise self, prioritise varied workloads, plan effectively and work to deadlines
Ability to achieve a high output, whilst maintaining quality
Demonstrating patience and perseverance when faced with setbacks and challenges
Ability to present information, both written and verbal, using a variety of approaches and tools to a diverse range of audiences
Ability to actively support colleagues and build good working relationships at all levels
Strong all-round IT skills
A skilled negotiator with proven track record
Understanding of general fundraising principles
Knowledge of project planning and evaluation
Knowledge of relationship fundraising and marketing
Knowledge of best practice and legal aspects of fundraising including: data protection, direct marketing, Gift Aid
Knowledge of databases, preferably Donorflex
Experience
Significant experience in managing a range of revenue generating programmes
Significant experience of budget setting and management
Experience of developing a strategy and implementing it successfully
Experience of leading a team and meeting challenging targets
Experience of managing a fundraising team of staff and volunteers
A successful track record of financial achievement in fundraising
Experience of making a case for support and developing fundraising materials
The benefits
Permanent, Full time
Normal working hours are Mon- Fri 9.00- 5.30, however, evening and weekend working is required as needed
Pension Employer Contribution 3%, Employee Contribution, variable up to 8%
Annual Leave: 25 days + Bank Holidays
Contact
Gemma Blakey
Associate Director
Brewster Pratap Recruitment Group
T: 0114 399 0590
M: 07557 098 788
E: gblakey@brewsterpratap.co.uk
Applications
To apply for this job, please send your CV to the email above or to info@brewsterpratap.co.uk quoting "Vacancy: Head of Fundraising, Reference: GB / 1707-135". Thank you for your interest.